Side Roll Replacement Tarps
---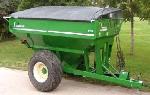 Grain tarp replacements to keep your grain cart in service when it counts.  Durable 18oz vinyl side roll tarps ...
[more info]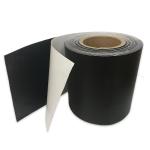 Abrasion and UV resistant 18 and 22 oz vinyl side roll replacement tarps with double-stitched roll tube and stationary tube pockets made to your trailer specifications. Tail flaps with grommets available at an additional cost. Available in black, white, gray, red, blue, green, and yellow. Reinforcements for electric tarp systems are also available.

Send either your finished tarp measurement or top rail length, width and bow rise with your shipping address to sales@carolinatarps.com for a truly hassle-free quote.
Go Back
Please feel free to contact us with any
questions. Thank you!